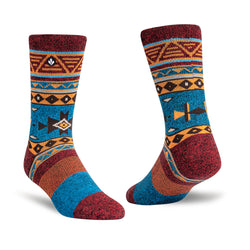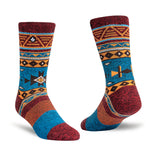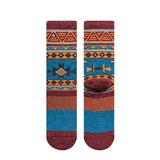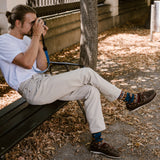 Sematkan jiwa petualang yang lo miliki dalam setiap langkah yang akan lo ambil. Dengan hadirnya Bonh yang bikin seru kemanapun arah yang lo tuju.

This Traveler Series sock is specialized to help your extended walking activities, in any kind of journey.
Detail
Materials :
- 58% Cotton
- 35% Nylon
- 4% Poly
- 3% LYCRA® Fiber
Size Chart :
Washing Note :
Dapat dicuci dengan mesin cuci atau cuci tangan, disarankan cuci dengan air dingin, tidak dicampur dengan bahan yang mudah luntur dan biarkan kering di udara tanpa menggunakan mesin pengering.

Return Policy
Kebijakan Pengembalian:
Mohon sertakan video pada saat unboxing untuk pengembalian produk cacat, kurang barang atau salah kirim dan infokan ke Customer Service StayCool di 0818-514-333 atau E-mail ke info@staycoolsocks.com
Temukan info lebih lanjut mengenai kebijakan pengembalian produk disini.